How do you contact us?
We are committed to upholding CAMLI's privacy policies. Our Privacy Officer is your point of contact if you wish to raise any matters regarding its collection, use, or storage. For information, questions, or concerns on CAMLI privacy issues contact:
Telephone:

613 283 9659
FAX:

613 526 9384
E-mail:
contactus@camli.org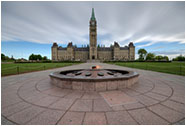 The following statements disclose our information gathering and dissemination practices.
Information You Explicitly Provide/Request:
- Membership/Product Order Form:
To process your order, we require information such as your name, billing address, phone number, email address, shipping address, etc. The information we do collect is solely for the purposes of processing your order, customizing CAMLI member resources to your specific needs, or for contacting you in case of a problem.
- Mailing List/E-Mail Notification:
If you supply us with your email address for our Mailing List, we do not provide your email address TO ANY THIRD PARTIES. Nor will we send unsolicited emails to your address. Your email address is strictly used for the purposes outlined in the email notification section. You may also cancel the notification system at anytime.
- External Links:
This site contains links to other sites. CAMLI cannot be held responsible for the privacy policies and practices or the content of such websites. If you have concerns, please read the security and privacy policies of those sites.
- Sharing of Information:
At no time do we rent, share, or otherwise make your personally identifiable information available to any third party organizations for commercial purposes. CAMLI will, however, comply with any lawful Canadian court orders, valid search warrants, or subpoena.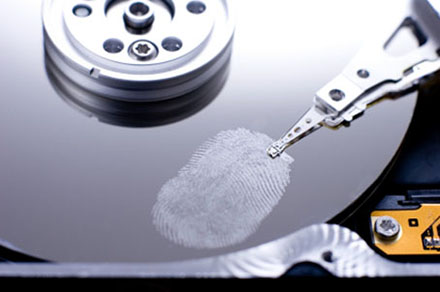 Privacy Policy
CAMLI values you as a member and takes your personal privacy seriously. As such, we would like to inform you of our policies for collecting, using, securing, and sharing nonpublic personal information. Our principles for protecting your personal information are based on the Canadian Standards Association Model Code as set out in Canada's Personal Information Protection and Electronic Documents Act (PIPEDA).
What is personal information?
It is information about an identifiable individual and can include an individual's address, phone number, e-mail address, education, and employment history. It does not include the name, title, business address, or business telephone number of an employee of an organization.
What does your privacy mean to us?
Our Privacy Policy describes the principles CAMLI will use to protect the privacy of personal information in its possession or control. This Privacy Policy does not apply to information about business clients who carry on business as corporations, partnerships, or in other forms of association. CAMLI does, however, protect the confidentiality of such information in accordance with the law and CAMLI's own policies. This Privacy Policy does apply to information about business clients carrying on business in sole proprietorships.
We keep your information and the business you do with us in strict confidence;
You have control over how we obtain, use, and give out information about you;
Your information is not sold;
You have access to the information we have about you; and
We respect your privacy when we market our products and services.
Why do we collect your personal information?
We collect and use your personal information to develop, offer, and manage the various products and services provided by our company; to detect and prevent fraud, and to help safeguard the financial interests of CAMLI and its members; to meet legal and regulatory requirements; and to meet personnel requirements. We only collect and use personal information that we believe is necessary for the purposes indicated to you, either before or at the time the information is collected.
Who has access to your information?
Only those company individuals or associates that need to see this information to provide services to you have direct access to this information. We never sell your information or disclose it to anyone else without your prior consent, or in cases where we are legally obligated to do so.
What are our safeguards for protecting your information?
Our security safeguards protect your personal information against loss or theft, as well as unauthorized access, use, copying, modification, disclosure, or disposal. CAMLI protects personal information regardless of the format in which it is held.
How do you gain access and verify your personal information?
Upon written notice to CAMLI, you may check your personal information on file to: verify it, challenge its accuracy and completeness, update and correct it, and to have any obsolete information removed. You can expect that it will take 30 days for us to gather the information and you will be advised of any cost associated with providing you a copy of your personal information.
E-mail:
contactus@camli.org