Overview
Module One: Introduction

Module Two: Techniques

Module Three: Red Flags, Case Studies & Suspicious Transactions

Complex Trade-Based Money Laundering Techniques
Download the course objectives / registration form
or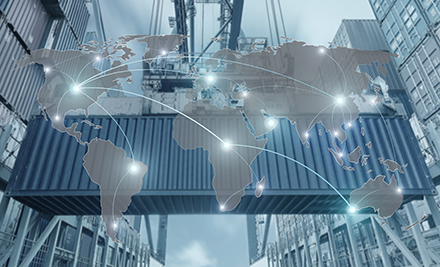 Risks Associated with Trade-Based Money Laundering
The international trade system is subject to a wide range of risks and vulnerabilities that provide criminal organizations with the opportunity to launder the proceeds of crime and provide funding to terrorist organizations with a relatively low risk of detection.
This is an introductory training program designed to provide information about the risks associated with trade-based money laundering. Trade-Based Money Laundering covers a broad spectrum of financial and other services, including those financial services referred to as Trade Finance.
Risks Associated with Trade-Based Money Laundering includes:
24/7 access to all training program materials via your CAMLI user account;

Trade-Based Money Laundering Case Studies & Techniques;

the flexibility to complete the online final exam at a time that fits within your busy schedule.
Upon successful completion of Risks Associated with Trade-Based Money Laundering, you will receive:
a certificate of program completion documenting your understanding of the purpose, methods, and possible risks.

4 CAMLI Continuing Education (CE) hours that can be used for qualification or maintenance of CAMLI designations.
Download the course objectives / registration form
or