Overview
Section One: The Basics of Fraud

Section Two: Types of Fraud

Section Three: Managing Risk

Download the Fraud 101 course objectives / registration form
or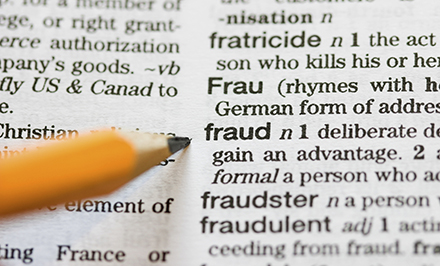 Fraud 101
Research indicates that many organizations seem to only do what is considered essential. The risk of skimping on fraud prevention and detection activities today may create opportunities for catastrophic frauds tomorrow.
CAMLI's Fraud 101 is an entry level course that has been designed to assist practitioners by providing information on the theory, types of fraudulent financial crimes, and application of mitigating strategies to facilitate the detection, prevention, and response to fraudulent activities within their organization.
Fraud 101 includes:
24/7 access to all training program materials via your CAMLI user account;

review exercises;

the flexibility to complete the online final exam at a time that fits within your busy schedule.
Upon successful completion of the Fraud 101 training program, you will receive:
a certificate of program completion documenting your understanding of fraud, its methods and impacts, and strategies for prevention.

10 CAMLI Continuing Education (CE) hours that can be used for qualification or maintenance of CAMLI designations.
Download the Fraud 101 course objectives / registration form
or