Overview
Introduction: Getting Started

Module Two: The Compliance Officer

Module Three: Assessment and Documentation of Risk

Module Four: Policies and Procedures

Module Five: Training Program

Module Six: Transaction Measurement
Download the course objectives / registration form
or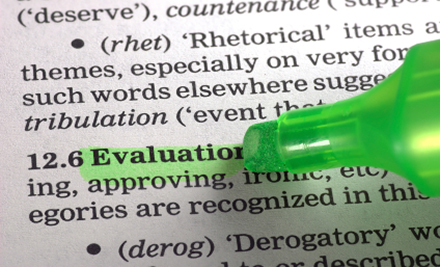 Effectiveness Testing the Compliance Program: Enhancing Your Skills
FINTRAC Guideline 4: Implementation of a Compliance Program identifies five elements that must be in place to meet legislative requirements under the Proceeds of Crime (Money Laundering) and Terrorist Financing Act and its supporting Regulations. These five compliance program elements are key to any effective system of internal controls. A well-designed, applied, and monitored program will provide a solid foundation for compliance with the legislation.
Effectiveness Testing the Compliance Program: Enhancing Your Skills has been developed to assist those tasked with undertaking a legislated Compliance Review (effectiveness testing) to develop, manage, and operationalize that Review --- whether they are carrying out the Review directly, or have delegated that responsibility to another individual or team of individuals, or are overseeing an external consultant.
Additionally, this training program stresses the importance of treating risk as part of a greater whole and not as a stand alone element separate from the other four Compliance Program elements. All compliance elements must focus on internal controls to minimize the risk of loss resulting from inadequate or failed internal processes, controls, products, geography, people, or from external events.
Effectiveness Testing the Compliance Regime: Enhancing Your Skills includes:
24/7 access to all training program materials via your CAMLI user account;

the flexibility to complete the online final exam at a time that fits within your busy schedule.
Upon successful completion of Effectiveness Testing the Compliance Program: Enhancing Your Skills, you will receive:
a certificate of program completion documenting your understanding of how to develop, manage, and operationalize the Compliance Review;

15 CAMLI Continuing Education (CE) hours that can be used for qualification or maintenance of CAMLI designations.
Download the course objectives / registration form
or