The Canadian Anti-Money Laundering Institute
PO Box 427
Merrickville, Ontario
K0G 1N0
Canada
Telephone:

(613) 283-9659
FAX:

(613) 526-9384
E-Mail:
contactus@camli.org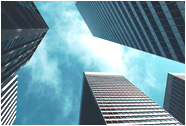 Latest News:

24.11.2009A
CAMLI Practicing Associate Professional Designation Now Available
CAMLI's Practicing Associate professional designation (CAMLI-PA) will assess AML/CTF compliance professionals who are, or have been, tasked with the basic compliance responsibilities to ensure a reporting entity meets its legislated responsibilities.
CAMLI is now accepting applications for CAMLI-PA designation. Applicants must be current members of CAMLI and have a minimum of 2 years experience in AML/CTF compliance.
Click here
for more information on the Practicing Associate designation.
More News >