The Canadian Anti-Money Laundering Institute
PO Box 427
Merrickville, Ontario
K0G 1N0
Canada
Telephone:

(613) 283-9659
FAX:

(613) 526-9384
E-Mail:
contactus@camli.org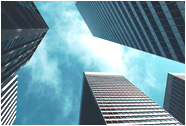 Latest News:

2.11.2009A
CAMLI launches Compliance Officer 101 Training Course
The Compliance Officer 101 Training Program is designed for staff new to the prevention of money laundering. It is also a useful refresher course for existing employees or those wishing to attain the CAMLI Practicing Associate designation.
Compliance Officer 101 will assist you in your understanding of money laundering, terrorist financing, regulators, and your obligations under the
Proceeds of Crime (Money Laundering) and Terrorist Financing Act
and its supporting Regulations.
Click here
for more information.
More News >