The Canadian Anti-Money Laundering Institute
PO Box 427
Merrickville, Ontario
K0G 1N0
Canada
Telephone:

(613) 283-9659
FAX:

(613) 526-9384
E-Mail:
contactus@camli.org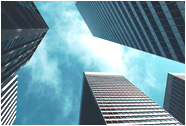 Latest News:

8.10.2020A
CAMLI Virtual Workshop Developing High Risk Clients and Products into a Competitive Advantage - Early bird ends October 31st
Workshop Date/Time:
Wednesday, November 25, 2020
12:00 - 14:00 Eastern Standard Time
Risk assessments continuously mature as they are updated, generally breaking risk profiles into smaller and more detailed segments. This granularity tends to increase the expectation of stakeholders and regulators to identify and manage client and product risks proactively. In many cases, financial institutions find that some inherently high-risk clients and products exceed the institution's risk profile, resulting in moves to exit or deny new client or product lines. However, some financial institutions may be overvaluing the inherent risk compared to the possible residual risk and the associated reward of these clients and products. Developing specialties in high-risk segments allows financial institutions to play to their risk management strengths, compete on value proposition rather than price, and reveal highly profitable segments while still managing the institutions risk appetite.
Find out more...
More News >