The Canadian Anti-Money Laundering Institute
PO Box 427
Merrickville, Ontario
K0G 1N0
Canada
Telephone:

(613) 283-9659
FAX:

(613) 526-9384
E-Mail:
contactus@camli.org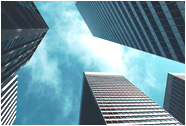 Latest News:

9.06.2020A
Register now for Money Laundering in Canada 2020
The theme of Money Laundering in Canada 2020 is Risks, Reports, Results & Regulators, and this year's agenda has been designed to provide delegates with exposure to the latest trends and typologies, as well as an opportunity to learn how oversight organizations achieve their intended goals and regulate those businesses and professionals under their purview.
For 2020, we have pivoted from our traditional in-person event to a live-streamed, virtual version offered on September 21 to 23, 2020. All sessions will be broadcast using the iSi LIVE webcast technology. iSi is one of the most experienced live webcasting companies in the world and we are excited to have them bring you Money Laundering in Canada 2020 in real time.
Money Laundering in Canada 2020
More News >