The Canadian Anti-Money Laundering Institute
PO Box 427
Merrickville, Ontario
K0G 1N0
Canada
Telephone:

(613) 283-9659
FAX:

(613) 526-9384
E-Mail:
contactus@camli.org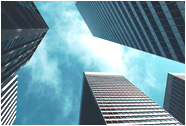 Latest News:
25.03.2020A
Live webcast option will be available for both Money Laundering in Canada 2020 and the CAMLI September seminars.
The majority of our training and services are already delivered online, with the exception of the Money Laundering in Canada conference and the CAMLI September seminars. These events are scheduled for September 21-23rd, 2020 in Ottawa.
We are in the process of finalizing arrangements to live webcast and professionally record the scheduled sessions. The sessions will then be uploaded online for later viewing by those conference registrants who either attended the Conference and/or seminars in person or via the live streaming. While we recognize that a webcast doesn't provide the same rich experience that attending Money Laundering in Canada typically would, we wanted to ensure the option is available for those delegates who will not be able to travel to Ottawa this year.
CAMLI September Seminars
Money Laundering in Canada 2020
More News >