The Canadian Anti-Money Laundering Institute
PO Box 427
Merrickville, Ontario
K0G 1N0
Canada
Telephone:

(613) 283-9659
FAX:

(613) 526-9384
E-Mail:
contactus@camli.org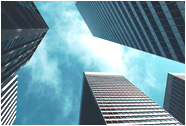 Latest News:
3.06.2019A
Limited spaces available by invitation to our Realtor AML Lunch & Learn in Ottawa on June 18th
The Canadian Anti-Money Laundering Institute is pleased to announce the first seminar of 2019. Please join us for lunch and spend some time learning about FINTRAC's New Era of Compliance Examinations: What the Real Estate Sector Can Expect.
Find Out More
Please contact us at jwilson@camli.org to see if you qualify.
More News >