Cost:
- Both Workshop 1 & 2
$625 + HST (Before March 31, 2020)
$650 + HST (Before June 30, 2020)
$700 + HST (After June 30, 2020)
* CAMLI members receive a savings of $50 on the above pricing
- Either Workshop 1 or 2
$350 + HST (Before March 31, 2020)
$375 + HST (Before June 30, 2020)
$400 + HST (After June 30, 2020)
* CAMLI members receive a savings of $25 on the above pricing
Seminar Presenters
Workshop 1
Brion Nazarro
Copacetic Strategies, Lone Tree, Colorado, USA
Workshop 2
Jean-Francois Lefebvre
AML Compliance Expert, Montreal, QC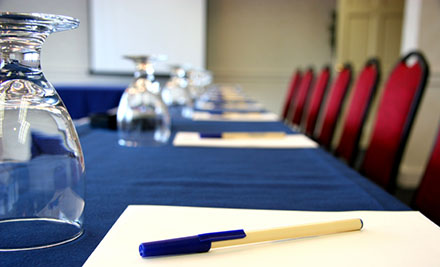 CAMLI September Workshops 2020
Workshop 1 - Developing High Risk Clients and Products into a Competitive Advantage
Workshop Date/Location:
Monday, September 21, 2020
Sheraton Ottawa Hotel
Ottawa, Ontario, Canada
Risk assessments continuously mature as they are updated, generally breaking risk profiles into smaller and more detailed segments. This granularity tends to increase the expectation of stakeholders and regulators to identify and manage client and product risks proactively. In many cases, financial institutions find that some inherently high-risk clients and products exceed the institution's risk profile, resulting in moves to exit or deny new client or product lines. However, some financial institutions may be overvaluing the inherent risk compared to the possible residual risk and the associated reward of these clients and products. Developing specialties in high-risk segments allows financial institutions to play to their risk management strengths, compete on value proposition rather than price, and reveal highly profitable segments while still managing the institutions risk appetite.
This workshop has been designed to assist participants in developing an approach to identify company-specific opportunities within higher risk customers and products, analyzing approaches to take based on risk management strengths, creating strategies to reasonably test the market viability with limited control development, and implementing oversight practices to demonstrate proper risk management. As was Brion's approach during his 2019 Seminar in Victoria, he will continue to use audience participation to foster ideas and approaches to the various strategies being discussed.
Download the workshop brochure / registration form

Workshop 2 - Two Years In: Managing the Risks Associated with the Cannabis Sector in Canada

Workshop Date/Location:
Wednesday, September 23, 2020
Sheraton Hotel Ottawa
Ottawa, Ontario, Canada
By the time the Money Laundering in Canada 2020 Conference comes about this September, the legalized cannabis sector will have been in operation for almost two years. Much has been written about the sector; millionaires have been made; and the sector is struggling to meet any levels of success that were forecast for the initial years of operation. The result of these various growing pains has been an increasing concern about the potential risks associated with an industry facing almost monthly evidence of oversight failures and questionable management practices.
Jean-Francois Lefebvre, a well-known AML consultant and former compliance official with FINTRAC, has been studying these impacts; developed a perspective on how these limitations are increasing risk for industries that do business with the sector; and identified various responses to manage these risks. In this half-day seminar, Jean-Francois will bring participants up to speed on how the sector has evolved since legalization; the strengths and weaknesses seen to date from provincial, federal, and international perspectives; the direct impacts on Canada from continuing USA criminalization of cannabis; what specific risks have emerged and how these are and can impact on business relationships between the industry and its service providers; the lessons learned from watching legalization-evolution unfold; and through the presentation of examples, what best practices are emerging to manage and monitor the risks now and going forward.
Jean-Francois has designed the presentation of materials to encourage input by the audience into the discussions; and to use, where appropriate, small group exercises to generate discussion around the topics presented.
Download the workshop brochure / registration form