Cost:
* CAMLI members receive a savings of 20% on the above pricing
Presenters:
Chris Walker - About Business Crime Solutions, Inc.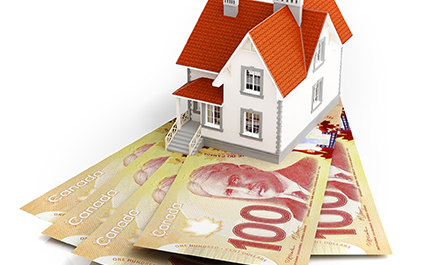 Anti-Money Laundering Lunch and Learn for Real Estate Professionals
Tuesday, June 18, 2019
Ramada Ottawa
2259 Prince of Wales Drive
Ottawa, ON
The Canadian Anti-Money Laundering Institute is pleased to announce the first seminar of 2019. Please join us for lunch and spend some time learning about FINTRAC's New Era of Compliance Examinations: What the Real Estate Sector Can Expect.
Canada's real estate sector has been making national headlines regarding the industry's risks for money laundering. The provinces of British Columbia and Ontario have been the subject of numerous media investigations examining how real estate has and continues to used to clean the dirty money of criminals, corrupt politicians, among others. In early April, Transparency International and the B.C. Government each released major studies on the increasing prevalence of money laundering in the purchase and sale of properties of all kinds. These results, along with other evidence, have put real estate under the compliance microscope, with brokerages across the country being the target of FINTRAC compliance examinations. It is clear that this attention will continue and brokerages must take action now in order to avoid facing substantial fines for weaknesses in their compliance programs.
The seminar will include:
A review of the Examination Guideline released earlier in 2019 by FINTRAC, enabling those in attendance to ask last-minute, clarifying questions as well as share implementation strategies. The Examination Guideline is a detailed roadmap of what FINTRAC examiners will be expecting in a brokerage's compliance program.

An examination of the FINTRAC Administrative Monetary Penalties (AMPs) Policy document. Failing to address the required elements of a compliance program puts your organization at risk of being cited for deficiencies, resulting in the assessment of fines and the accompanying reputational damage.
Circumstances have raised the profile of the real estate sector with regulators, government, and the Canadian public. As a result, it is critical that brokers, agents, and developers invest in the necessary resources to ensure that their compliance programs are operating at the level required; contributing to the solution rather than making headlines as part of the problem.
The seminar has been structured to provide pragmatic and interactive learning opportunities for compliance officials from the Real Estate sector in Canada. The seminar is being offered under the auspices of the Canadian Anti-Money Laundering Institute (CAMLI) and delegates will receive a Certificate of Participation from CAMLI. In addition, the sem-inar will carry 1.5 CAMLI Continuing Education Credits.