Cost:
$225 + tax (Until January 15, 2021)
$250 + tax (Starting January 16, 2021)
* CAMLI members receive a savings of $25 on the above pricing
Seminar Panelists
Angelo Coppola
Globex 2000 Financial Services, Inc., Montreal, QC
Guillaume Giguère
FINTRAC, Ottawa, ON
Jean-Francois Lefebvre
AML Compliance Expert, Montreal, QC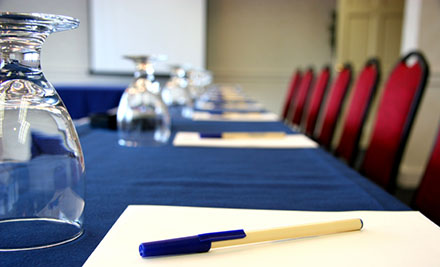 CAMLI Virtual Workshop
Ask the Experts: The Thinking Behind Compliance Responses

Workshop Date/Time:
Wednesday, February 17, 2021
12:00 - 13:30 Eastern Standard Time
Panelists:
Angelo Coppola
Angelo has spent over 25 years working for the government of Canada in various enforcement and compliance functions. From 2007 to 2017, he was the Regional Compliance Manager for FINTRAC's Eastern office overseeing a staff of 10 Compliance Officers. In June of 2017, Angelo left the public service to assume the role of CAMLO for Globex 2000, a fast-growing Montreal-based money services business. Angelo holds a Bachelor of Commerce and an MBA.
Guillaume Giguère
Guillaume Giguère serves as the manager of the examination function within FINTRAC's Compliance sector. He leads a team that is responsible for the oversight of all examination related processes and procedures as well as establishing the yearly examination plan. Since joining FINTRAC in 2003, Guillaume has been engaged in numerous projects and initiatives, such as leading the development of the risk-based approach guidance document and associated training. He also manages the work with Canada's Five Eyes partners through the International Supervisors Forum, which was established in 2013 to provide members with a platform for actively sharing information and operational practices surrounding AML/ATF. He has also participated in numerous international technical assis-tance missions. Prior to joining FINTRAC, Guillaume also held different positions at Canada Customs and Revenue Agency.
Jean-Francois Lefebvre
Jean-François Lefebvre is an Anti-Money Laundering Compliance Expert, a Lawyer and has been a member of the Quebec Bar Association since 2001. In addition to his law degree, Jean-François holds a Bachelor's degree in Business Administration from Université Laval with a specialization in Finance, and a graduate degree in Taxation from Université de Sherbrooke. He started his own consulting business in 2012. Prior to his return to the private sector as a consultant 8 years ago, Mr. Lefebvre worked in the Montreal office of FINTRAC for 7 years. During his time with the federal agency, he chaired different sectors nationwide, including financial institutions, casinos and life insurance companies. Mr. Lefebvre has frequently lectured on the topic of money laundering in the casinos, finan-cial institutions, securities, life insurance, MSB and accountant sectors.
Download the workshop brochure / registration form