The Canadian Anti-Money Laundering Institute
PO Box 427
Merrickville, Ontario
K0G 1N0
Canada
Telephone:

(613) 283-9659
FAX:

(613) 526-9384
E-Mail:
contactus@camli.org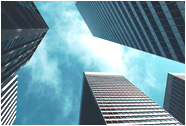 Latest News:

4.05.2011A
Canadian Anti-Money Laundering Institute and CGA-Canada form professional partnership
Under the agreement, CGAs can formalize their knowledge, understanding, and the application of compliance controls under Canada's Anti-Money Laundering and Terrorist Financing (AML/CTF) legislation.

This professional partnership enables CAMLI to waive the two years' experience in AML/CTF that is normally required to apply for the Practicing Associate designation. Also, as the CAMLI examination is comprehensive and covers all the reporting sectors for AML, it is recommended that CGAs take CAMLI's Compliance Officer 101 course prior to applying for the CAMLI-PA, but it would not be a requirement.
More News >