The Canadian Anti-Money Laundering Institute
PO Box 427
Merrickville, Ontario
K0G 1N0
Canada
Telephone:

(613) 283-9659
FAX:

(613) 526-9384
E-Mail:
contactus@camli.org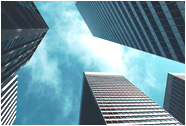 Latest News:

1.12.2010A
Webcast Seminar Archive DVD now available Fraud and Money Laundering: How Are they Connected?
Fraud is probably the most common crime faced by Canadian financial institutions and is a primary focus of most financial institution security departments. An increasing number of large frauds, scams, and schemes are resulting in the misappropriation of billions of dollars from unsuspecting victims
Click Here
to download the order form.
More News >