Cost:
- Both Workshop 1 & 2
$600 + GST (Before April 14, 2017)

$625 + GST (Before June 30, 2017)

$675 + GST (After June 30, 2017)
* CAMLI members receive a savings of $50 on the above pricing
- Either Workshop 1 or 2
$325 + GST (Before April 14, 2017)
$350 + GST (Before June 30, 2017)
$375 + GST (After June 30, 2017)
* CAMLI members receive a savings of $25 on the above pricing
Seminar Presenters
Workshop 1
Jeff Filliter
J.R. Filliter Investigative Services
Workshop 2
Marta Burczycka
Canadian Centre for Justice Statistics, Statistics Canada
Workshop 2
Julian Arend
About Business Crime Solutions, Inc.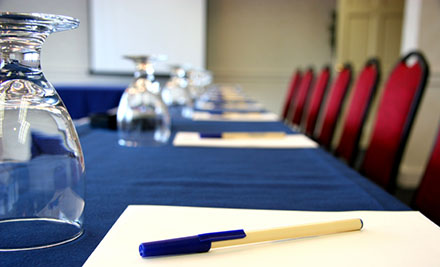 CAMLI Workshops 2017
Workshop 1 - Employee Fraud: The Signs, Risks and Preventive Measures
Workshop Date/Location:
Monday, September 11, 2017
Hotel Grand Pacific
Victoria, British Columbia, Canada
Sound risk assessment programs must look at mitigating the risks generated by a business' workforce. This has become increasingly relevant in today's money laundering control environment, given the prevalence of media reports that describe employees who have: played a key role in the success of money laundering within their organization; planned and carried out internal frauds, generating funds that had to be laundered to escape attracting attention; or used workplace skills to recognize fraud and the movement of dirty money in order to successfully perpetrate their own fraudulent schemes.
Jeff Filliter's career has included numerous files where he has been brought in to investigate and identify the perpetrators of suspected fraudulent schemes; and work with businesses to develop fraud prevention control programs. This experience and supporting case studies will be explored from the risk and subsequent risk mitigation perspectives. Jeff will define employee fraud and support that definition through a detailed look at case studies that he personally investigated. Jeff plans to encourage audience participation by exploring different perspectives, options, and techniques that could be applied in each case. Finally, Jeff wants to promote practical application through a discussion of how each crime might have been prevented, focusing on identifying the most effective preventative measures to use.
Download the workshop brochure / registration form

Workshop 2 - Using Statistical Data with Risk Assessments: What's Available and How to Use It Effectively

Workshop Date/Location:
Wednesday, September 13, 2017
Hotel Grand Pacific
Victoria, British Columbia, Canada
An integral component of all risk assessment programs is for the reporting entity Compliance Officer to identify, confirm, assess, and justify the risks associated with the business itself and the customers who purchase its products and services. That multi-tiered process requires drawing conclusions from information sources available on the environment in which the business operates and the demographic features each customer brings to the business relationship with the reporting entity. Crime, employment, income, population, industrial, economic, and age factors are but some of the data sources that can be used to differentiate degrees of risk across business products, services, delivery methods, and geographic locations; as well as when it comes to drilling down to the customer level and the assignment of risk to each customer.
The workshop has been structured to examine the topic from three aspects. First will be a discussion of the types of statistical data that are extremely useful when performing KYC activities and the subsequent development of Risk Assessment parameters (e.g. local and regional crime, employment, income, and population statistics). Once this data expanse has been explored, the presenters will look at the different levels of data that is available; the sources for that data; how to read and understand statistical tables; and what the numbers mean and don't mean. Finally, the presenters will explore the variety of methods that Compliance Officers can use the data to strengthen business and customer risk assessments. Visual representations, heat mapping, and the layering of data techniques are all very effective ways of displaying the data to support contextual discussions. They help bring the risk assessment arguments and positions alive and make them meaningful.
Download the workshop brochure / registration form